Compliance Reporting Practices with Salesforce Files
by Blakely Knowles  |  Jun 20, 2023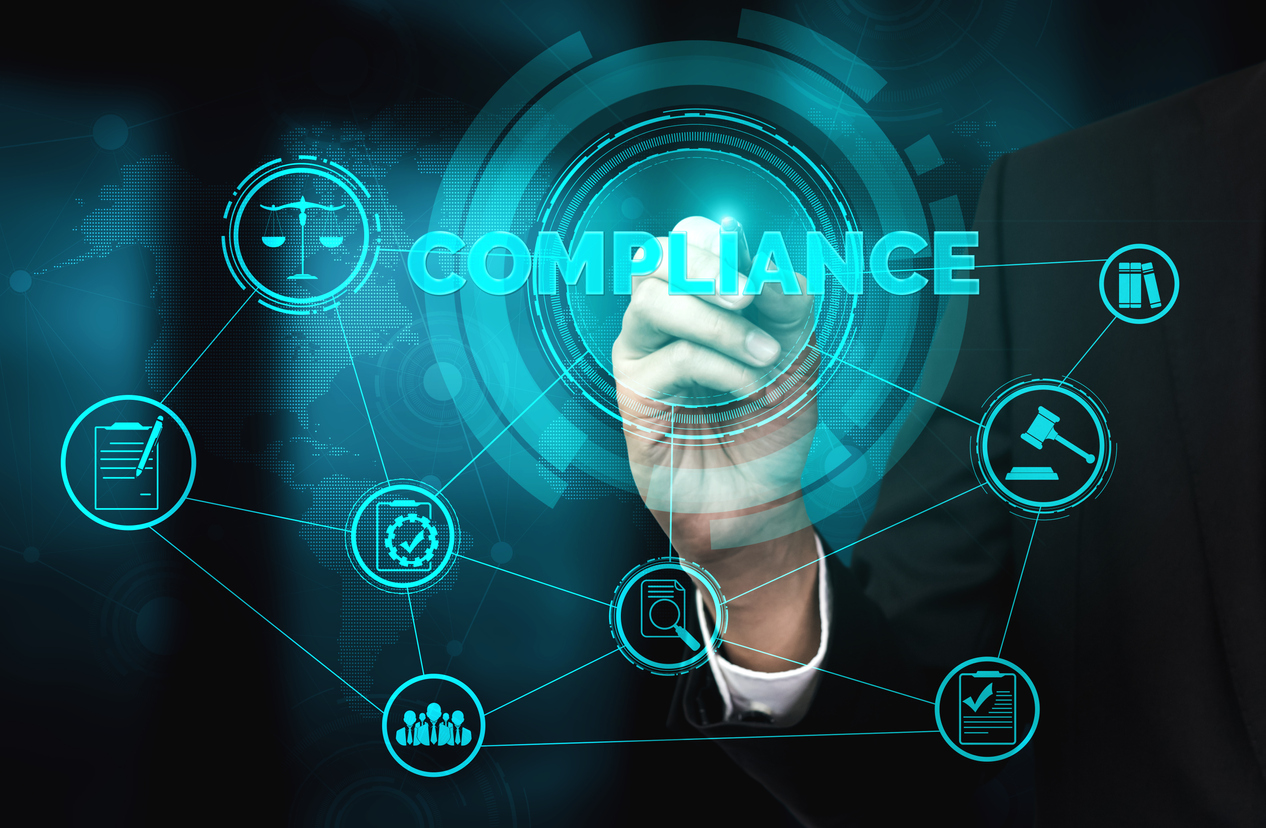 Compliance requirements are crucial in most industries to ensure our business doesn't fall flat. From GDPR to HIPAA, every company has industry standards they need to adhere to, especially when stakeholders are involved.
In many cases, not complying with a regulatory agency can result in hefty penalties. These regulatory requirements often come in the form of data collection and files that compliance officers validate during compliance audits.
Salesforce is a great tool to store data for regulatory compliance, but how can it help you keep your files for compliance efforts and risk management?
Reporting on Files in a Meaningful Way
Any standard Salesforce org allows you to upload and store files. Out of the box, you can give the file a bit of context by uploading it against an existing record and using the org's data security standards.
However, no other features of Salesforce files help understand what documents and files your org is storing once uploaded. You can create fields on each Salesforce file to tag them with essential information like the document type, expiration dates, key stakeholders, and more, to give your files business context. But unfortunately, Salesforce does not allow us to report on files in a meaningful way.
This is why we created FileViewer.
Once you have all your files tagged, FileViewer can search, organize, and report on the valuable information you have spent time collecting.
Using our flagship component, you can quickly filter by important tags to find necessary files.
Using the visualization component, you can organize documents to show up in specific sections of your org, making them impossible to miss.
Finally, FileViewer allows you to run reports on files to see if you meet or do not meet your company's reporting requirements.
FileViewer's Reporting Feature
So what does the File Reporting feature do, exactly?
Is it a standard Salesforce report or a document that is output when you click a button? Well, it is neither.
File Reporting is a reporting system that allows you to locate files across your org from specified records.
Let's say you work in healthcare or at a Life Insurance company, and as part of your new policy process, you are required to get a HIPAA consent form from every potential client to review their personal health information. Before you can engage with your client, your internal team needs to confirm that the document has been signed.
Using File Reporting, you can search for clients with a signed HIPAA form in seconds instead of looking through each client record in the system. Your Chief Compliance Officer can also search specifically for clients without a signed HIPAA form to ensure your team follows up with them as soon as possible.
Advanced Filtering for File Reporting
Filtering for File Reporting can be incredibly complex as well. When applying for a grant, businesses must provide multiple files, including IRS forms, sales and forecasting documents, and organizational and legal information. These documents are not only necessary for internal controls but also for your legal department and compliance officers to make sure the company is operating legally and safely!
Using File Reporting, you can set up a series of filters to look for bundles of documents to make sure a grant application is ready to be reviewed by various teams and move to the next step quickly and efficiently.
Reducing Compliance Risk
Great! We can find files, but what do we do now? How do we use this information to reduce compliance risk and improve the mitigation of compliance audit finds?
FileViewer provides numerous ways to utilize File Report outputs to create effective compliance reporting.
Let's say you work on your company's HR team, and every employee needs to have up-to-date sexual harassment and cybersecurity risk mitigation documentation. Using File Reporting, we can automate a weekly report, post a task or a chatter message to your HR co-workers, and ensure employees complete these trainings before expiration.
This automated compliance allows real-time risk mitigation and streamlines HR's day-to-day responsibilities.
Alternatively, imagine you work on the HR department's hiring team. Using an authenticated Salesforce Experience, folks can apply for open positions in your company by uploading their resume and other relevant documents directly to a job posting.
Using FileViewer, potential new team members can apply for their desired position by clicking the upload resume button, uploading a resume, and automatically tagging it, storing their vital information for future reference.
FileViewer uses File Reporting to show the HR personnel viewing the candidate's record in Salesforce that they have already uploaded a resume without even needing to look at files. In addition, if the Experience had an additional button for proof of residence and a candidate didn't upload that file, we could tell the HR user that those documents were missing.
Save Time and Mitigate Risk with FileViewer for Compliance Reporting
Providing real-time metrics on critical processes is a huge value to any compliance reporting process and helps provide peace of mind.
Since so many regulatory bodies need concrete evidence that processes are happening as they should, it behooves any company to take time to review compliance processes regularly.
Are your employees ensuring data is entered correctly and at the correct time during the business lifecycle? Are they following the legal department's and compliance officers' rules that keep your company from unnecessary audits and time-consuming remediation?
FileViewer can help ensure your compliance measures stay on track with automation that seamlessly integrates into any workflow or compliance initiatives. You can use File Reporting to find files that support your compliance program or identify records that have slipped through the compliance cracks. You can use scheduled reports to streamline automated compliance and show users that a project is out of compliance without needing to click into a tab on a page layout.
FileViewer trials are free to install from the Salesforce AppExchange if you want to see how File Reporting can be integrated into your compliance reporting processes today!
Have questions? Want a live demo? Contact sales@getfirmworks.com